The growth of on-demand applications has now turned out to be a solution for all your problems. With the increase in the usage of these mobile applications, the online food ordering industry has dramatically boosted. The food delivery industry is all set to be $200 billion in 2025. Whatever app it is, UberEats, Swiggy, Zomato are life saviors.
The on-demand food apps are making the hectic lives of people easier, the working professionals. Who would want to cook after a hectic day at work? It is one of the main reasons many businesses and startups are stepping their foot forward in developing these applications.
Are you planning to become a part of the industry? Herein, we have mentioned a complete and ultimate guide on all the steps you need to build a successful food delivery application like Zomato.
Some Facts about the Food Delivery Apps
The popular delivery applications prove to be a game-changer in the industry, and the food capital is moving towards a billion-dollar business.
As per a report from Statista, the online food industry amount the US $122,739 million in the year 2020.
The market is growing exponentially and shows an annual growth of 7.5%, resulting in a market volume of US$164,002 million by 2024.
The market has already grown 204% over the last five years.
As per a Business of Apps, pandemic outbreak increased the user number from 66 million in 2015 to 111 million in 2020.
The trend continues to grow and has a broad penetration.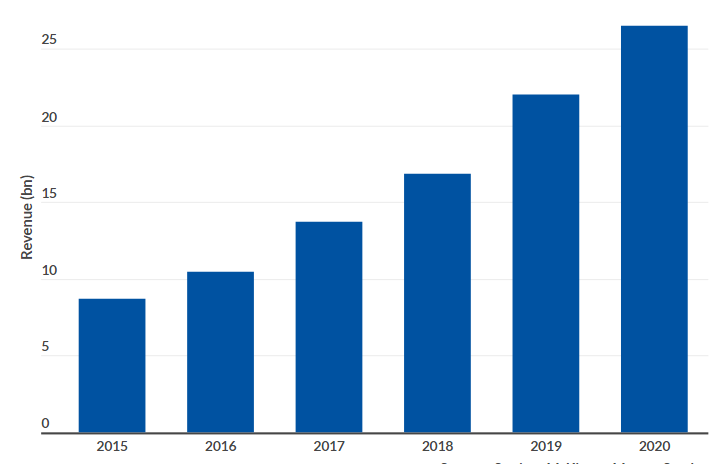 Stepwise Guide to Start With Food Delivery App Development
Developing an app with proper research and planning is a must for the platform to gain popularity.
Carry proper research and planning while analyzing your competitors. These are the steps you must follow to develop a perfect application:
1. Market Research and Analysis
Begin with market research. Although you need to put a lot of effort into analyzing the market, know your competitors, strategies, and more. The investment is vast, and therefore you must invest your resources efficiently.
Select a market where you want to launch the application
Deep research for the size of the market, users, their preferences, and more.
The essential features you want to integrate into the first go.
To research for the demographics and test your idea with the target audience.
Finding the best development company to outsource your application.
2. Business Model and Value Proposition
Yes, if you have finally decided to launch an application, it is time to give meaning to your thoughts. Robust monetization strategies must be there that allows your app to earn revenue with their unique selling proposition. Here are a few monetization methods through which you can make money:
Delivery Charge: Charging a delivery on orders is one of the popular monetization strategies as it benefits your business. Some applications do not charge for the delivery on or above a specified amount.

The surge in Price: It is there when the demand is high and due to the bad weather condition. UberEats is one of the popular food delivery apps that rely on this form of revenue stream.

Advertisement: It is another monetization strategy. It allows your app to feature party products and services while allowing earning for every click made.

Commission: The app owners charge a specific amount of commission for every order they place via the application. It is another source of generating revenue for the companies for a higher income.

3. Software Development Company
The other important task is deciding on a reliable organization for the development of your application. You can prefer to outsource your project to us, as we are the leading app development company.
Do check their portfolios, compare profiles and interview them before you hire. Find an ideal partner that is the right fit. Meeting your requirements and budget is the key for your project to gain success.
4. Development Process
It is another stage where your ideas will start to form a shape of their own. The development process is crucial as one needs to focus on the key features, cost, customer-centric and secure app development.
Once you decide on the UI/UX, the software development company can start their work while creating a front-end and back-end for your application. They can then perform quality testing for the resolution of the bug.
5. An Attractive UI/UX
Choosing a design helps you attract the right customers and win them over your competitors. The UI/UX needs to be simple yet efficient and user-centric, works well on both mobile and other devices.
6. Product Testing
Once the design and development are complete, it comes the testing. It checks for the bugs and other errors of the platform.
Quality Assurance is the key, and you must detect all the errors so that the users can test the platform with ease. Its main aim is to offer convenience to the end-users.
7. Promote the Food Delivery App
Promotion of the app via the appropriate channels is essential for the platform to rank on the top result page. You can create SEO campaigns and hire influencers, and perfect social media strategies for your product promotion. It allows you to reach your target audience with ease and increase revenue.
Features to Develop Outstanding Food Delivery Mobile App
Customer App
1. Social Login & Sign up
With this feature, the customers can sign up for the application with social media or their email, contact number. It is the first step towards app usage, and the customers can use it with ease.
2. Search Feature
This feature allows the users to search for the restaurants and cafés in their nearby locations. The unique and advanced search filter option allows you to choose multiple dishes, restaurants, and other menus for your online users.
3. Live Tracking
It is now one of the most crucial features with which the customers can order food with the inbuilt GPS feature. The integrated map detects the location by itself and helps them track their order.
4. Payment Gateway
There should be an integrated payment gateway that offers ease to the customers for the payment. The inbuilt payment options such as PayPal, Stripe, and more are there for easy and quick payments.
5. Feedback and Rating
You must include the rate and reviews feature in your app. It helps other users to know about the service, the quality of food, and much more based on genuine reviews. Thus, you can look into the deceptions in time.

Driver App
1. Sign up or Log in
Drivers need to sign up in the app through social media like Gmail or Facebook. A signup procedure should be easy for new joiners so that they can register in the app.
2. User Profile
A delivery app for drivers should allow them to maintain a complete profile, include a name, email id, contact number, photo, and other important information.
3. Notification
The push notification option offers a sound alert to the driver whenever they get an order request update.
4. Manage deliveries
Drivers can manage various food deliveries simultaneously at a time and respond.
5. GPS plan integration
GPS integration is a must as it supports food delivery boy by providing classic routes.

Admin App
1. Manage Order Requests
Admin manages all the operations from food parcel pickups to delivery. You will simplify orders so that it reaches on an appropriate time to the customers.
2. Real-time Update
The admin should have a perfect dashboard. They should be aware of the driver's details, locations, and the orders, that are being placed, delivered, and all other things in real-time.
3. Payment and Commission
The app admin can manage the payments, commission, discounts, and coupons simultaneously.

Cost to develop a Food Delivery Application
The cost of developing an application for food delivery depends on various factors. An experienced mobile application development company would give you the best suggestions on features to integrate and estimate according to your requirement, considering your market size and competition. Some of the common factors that affect the development cost are:
· Technology Stack
· Platform, you choose
· Features and functionalities
· Hourly rates
For a food delivery app with basic features, it will cost around $15k and, for an advanced app, it will cost $30K.

Winding-up!
We hope the blog covered all the details you need to develop a successful food-delivery application. But what is most crucial is to approach an on-demand app development company that reaches beyond your expectations.
Our developers and designers are deep-set in the industry. OZVID understands how to channelize the best resources to create a food ordering app for your business.