Mobile App Development Services
Harnessing the power of the mobile-first world with our ideal and custom mobile app development services. OZVID Technologies is the leading mobile app development service provider that offers a full cycle of development services that has a full potential to meet your growing business needs. We have experienced team who are skilled enough in building high performance, feature-packed and digitally transformative mobile apps for all the major mobile platform. We are dedicated to offering sleek, easy-to-use and productive mobile solutions that increase loyalty and enhance your engagement with real-world.
We are the best mobile app development company and put our customer need first. Our highly creative and innovative development services put your needs first.
Excellent usability: Our mobile apps are designed to offer the best experience with its excellent use from easy on-boarding, to intuitive navigation, guide visitors. We work dedicatedly to offer complete customer satisfaction thus boost the conversion rate.
Rich Features: We work to meet our customer expectations and therefore focus on offering mobile application with seamless authentication to in-app payments to video conferencing to social media sharing.
Top Performance: We create smooth and fast mobile apps that give high-performance back-end and is highly scalable.
Security: We have gained users' trust by providing them secure, friction-less mobile experiences. Our mobile app is featured with biometric authentication, two-step verification, data encryption, and sophisticated risk analysis that assure complete secured environment.
Novel Capabilities: We use novel technologies that increase the engagement of the users.
Consistent Mobile Experience: We tend to provide the best user experience without sacrificing look and feel of the app. Our highly customizable content and design offer the best commercial opportunities thus help your businesses to grow.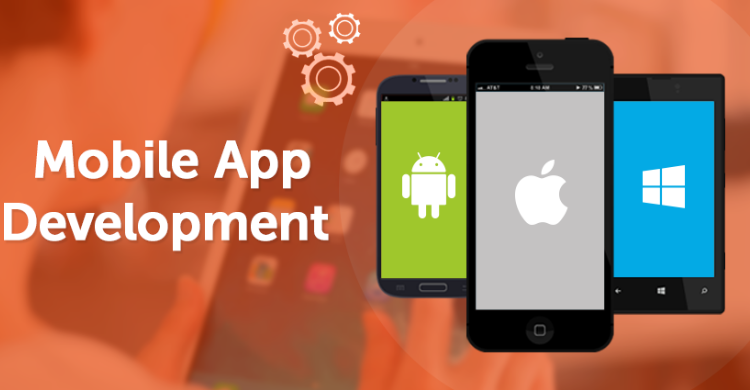 Our mobile app development services include:
iOS App Development
ReactJS Development
Hybrid App Development
Android App Development
Hire us
Our mobile app development service offers you the capabilities you need to get into the market fast along with the freedom and flexibility you expect. We help you develop a mobile strategy that will take your business idea from conceptualization to a well-built mobile application. Our dedicated mobile app development team aims to provide technology consulting and development assistance to the client's in-house team.