Flutter is a mobile app SDK and a cross-platform app development framework that creates a native interface for iOS and Android. OZVID offers Flutter app development services for geographical locations including the USA, UK, India, and Dubai that use a single codebase to build cross-platform applications. We specialize in creating cost-effective and efficient apps with our perfectly crafted and creative development solutions.
With Flutter App Development services, you can run your app on multiple platforms along with seamless animations, UX, and performance. Flutter is one of the prime choices when it comes to cross-platform app development. Get your application developed from scratch with us and post-development maintenance as well.
Build your Next-Generation Mobile Apps with our Services
OZVID is one of the leading Flutter app development companies helping clients worldwide to accomplish their goals. Harness the true potential and use our high-performing cross-platform technology to create smooth and beautiful applications all over the screen. Our diversified range of Flutter app development services across the USA and UK includes:
UI/UX Design
Dart App Development
Flutter App for iOS and Android
Front-end and Back-end Development
Flutter-Cross Platform Development
Testing and QA Solutions
App Migration and Support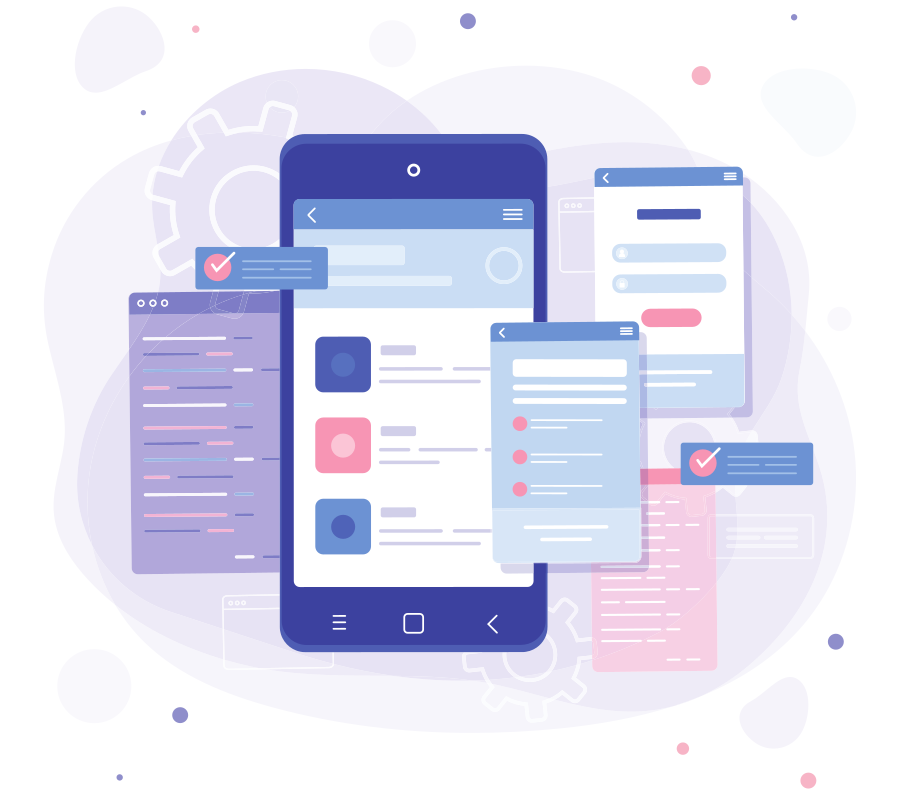 Benefits of choosing Flutter App Development
Flutter app development offers a plethora of benefits over Android and iOS. The most crucial ones are:
1. Single Codebase Reusability
2. Wider Device Compatibility
3. Rich and Active Community Support
4. Offers Higher Performance
5. Superfast Development Process
6. Hot Reload
Why did our clients choose us for Flutter App Development Services?
1. Excellent Track Record: We are among the top-most app development companies for over a decade. We have gained the immense trust of our clients with our excellent and proven track records. Therefore, we are recognized by reputed firms as well.
2. Experienced In-house Team: Partnering with OZVID offers access to our experienced and dedicated in-house team of Flutter app developers. Apart from developers, we have talented UI/UX designers, testers, and product managers as part of our team.
3. Customized and Intuitive Experience: Different projects have different requirements. We understand our client's requirements and offer unique solutions as per their needs. We help you outperform with our cutting-edge solutions and customized applications.
4. API Development & Integration: Our team at OZVID has expert developers who help you with building and deploying APIs that help to meet product-specific requirements.
Empower your Business with our Top-Notch Services
We are a leading Flutter app development company that helps kick-start your project with our top-notch services. Leverage the features of the Flutter framework, the most trending mobile cross-platform technology, with OZVID. Our team fully contributes and uses their knowledge to offer you apps with flexible UI, high performance, and agile methodology while delivering clients the best!