App Store Optimization Services
App store optimization is simply for mobile apps, similar to search engine optimization for websites. It optimizes the application and increases its visibility on the app store. Higher the rank of your app on the app store, there will be chances of app downloads.
Want to stand tall amongst millions of apps on the store? OZVID offers App store optimization services across India, the USA, the UK, and Dubai that help you to stay ahead of the competition. We use all the marketing factors and tools to boost your application, increase visibility, and increase downloads.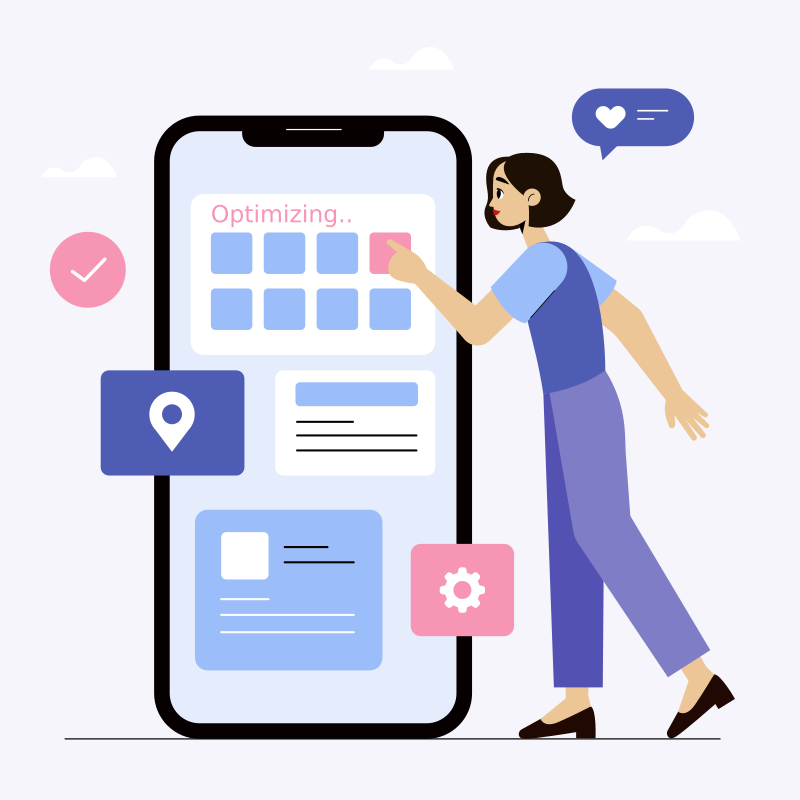 Here is our Approach towards ASO
We do proper research and analysis based on the user understanding, the competition, and the app utility.
1. Research keywords for ASO
We ensure to use the latest tools to understand the keywords your customers are looking for. We check what your competitors are focusing on so that we can drive the maximum traffic.
2. App Title and Description
The title is the collaboration of uniqueness, branding, and relevant information. An app description acts as a call-to-action that describes the application role.
3. App Reviews and Ratings
We help to analyze your reviews and boost the positive sentiment ratings. It is the most crucial factor the users look at.
4. App Logo
A logo that attracts users is a must for your app! We develop a logo with bright colors, shapes, and images that attracts the attention of users.
5. Screenshots and Videos
Appealing screenshots and videos help potential users to know about your app and bring more downloads.
6. App Category
iOS offers you to choose between primary and secondary categories. Picking the right one is extremely vital.
7. Download & Retention
Post download and user retention are the other challenges faced. Adding personalization and other updates are our valuable addition to the app lifecycle.
Why choose OZVID for ASO services
Easy CRM Tools: We use CRM tools to manage the relationship with clients and update on daily tasks. We have simple and easy-to-use tools.
Dedicated Team: We know it is vital to have a dedicated team so that you get the best solutions. Our team has the expertise and coordinates with you efficiently.
Customer Support: Excellent customer support is our key priority, and we are available during working hours to ensure seamless and better communication.
Performance Tracking: We offer daily, weekly and monthly updates that help you track the progress of your app along with the upcoming plans.
Explore the wide range of our App Store Optimization Services packages and check how we can help grow your business via app store optimization.