Website Redesigning Services
Is your current website easy to navigate and delivers complete information? Is your website is bringing conversion? Is your website content is informative and correct? Are you able to track and analyze the visitors who are visiting your website? If the answer to any of the question is NO then its time for you to redesign your website. Reach out to OZVID Technologies that offers a lot of redesign possibilities so you can transform your website into an effective addition to your business. We are a website redesign company that works to add a "wow" effect on your existing website. Our website designer team inspect your website design and works to improve the look of your outdated website. We focus not only producing an appealing effect on your customer but also work to bring maximum business and sales.
We update your business website by incorporating the latest technological advancements and making sure that it renders well on a wide range of mobile devices. Our website redesigning services ensures that your storefront looks sleek, modern, and up-to-date while truly maximizing the potential of your brand while growing your business's bottom line. Redesigned websites by OZVID Technologies bring recognition through ensuring every aspect of the website matches other sales collateral.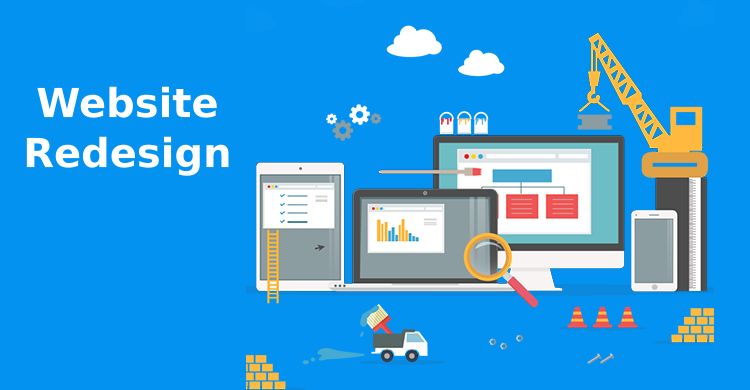 Our website redesigning services includes bringing improvement in the graphic look, usability, and credibility of your website that help you bring maximum ROI. We offer exceptional web redesigning service at affordable rates. We are known for delivering user-friendly designs which are easy to navigate too. Making use of advanced web 2.0 technology, we make your website eye catchy and attractive. We deliver SEO friendly website designs that make your online presence fruitful.
Models of our Website Redesigning Services
Collaboration: We offer real-time access to your development team and avail you free demos anytime you want.
Transparency: Our team bring everything in front of you right from the beginning and delivers transparent and honest services to its clients.
Communication: We believe in building effective communication and avails direct and real-time communication with our customers.
Trust: Trust is the main driving factor to build and run a long term relationship with clients and therefore OZVID Technologies built on trust to earn and preserve respect.