We build everything a business needs, from training data to working with unstructured text, images, and videos for Machine Learning. OZVID works upon a wide range of data analytics and artificial intelligence services to deliver client projects. Although our focus is on Artificial Intelligence and machine learning, we work upon other latest technologies.
Our Artificial Intelligence Services: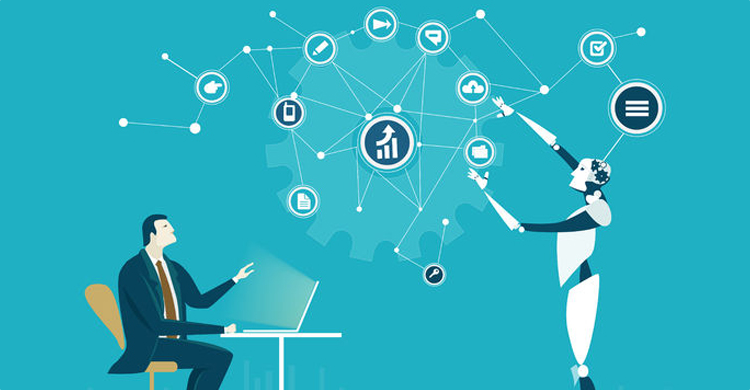 Gaining efficiency with advanced Artificial Intelligence Services
We are a team of experts who understands the business requirements, help them to train, test, and tune deep learning algorithms to behave more like a human. We have years of experience in the AI industry and assist businesses to meet their needs. Our comprehensive set of services include: 
Designing: We design easy-to-use AI models for advanced artificial intelligence solutions and fit them into the existing business models.
Development: We develop advanced artificial intelligence applications to uplift your business goals and attain profits.
Deployment: We deploy AI algorithms and machine learning models in a way that can deliver the utmost benefits to the customer.
Customization: We offer wide customized AI-based apps that can cater to unique customer requirements.
Integration: All our AI services are easy to integrate with the existing business models for all industries.
Strategy: We have a team of experts who can implement the right technology tools to receive better outputs.
Improve your business analytics with OZVID Technologies
At OZVID Technologies, we train our team to annotate, collect, evaluate and translate any type of data in any language. It helps us in delivering the outputs as per the client's requirements and offering on-time project delivery. We have a team of experts who can thoroughly understand your business objectives and work upon them accordingly. All our services are monitor by experts and experienced professionals.