Website Development with Natural Language Processing
Does your website contain informative unstructured content containing queries, email communications, social media, and videos? To operate such content effectively, we come forward with the advanced services of Natural Language Processing that help to process analyzing and understand unstructured "big data." We offer a wide range of NLP services in the USA, India, the UK, and Dubai that support business applications, from data acquisition and processing to analytics, entity extraction, fact extraction, and providing answers to questions.
OZVID Technologies offer Natural Language Processing services in combination with artificial intelligence and machine learning. Our expert team integrates NLP capabilities in your applications, bots, and IoT devices thus, help you in removing complexity and process documents rapidly. With our NLP solutions, your company can build a next-generation digital assistant that helps people communicate and understand languages. It helps you in making better decisions.
What does NLP Provide?
Insightful Text Analysis: With the help of machine learning, NLP understands the structure and meaning of the text and helps to extract information about people, places, and events, thus building a better understanding of customer conversations.
AutoML Natural Language: AutoML Natural Language UI is used to upload training data to test your custom model.
Natural Language API: The Natural Language API lets developers work with advanced features of NLP, including entity analysis, sentiment analysis, content classification, and syntax analysis.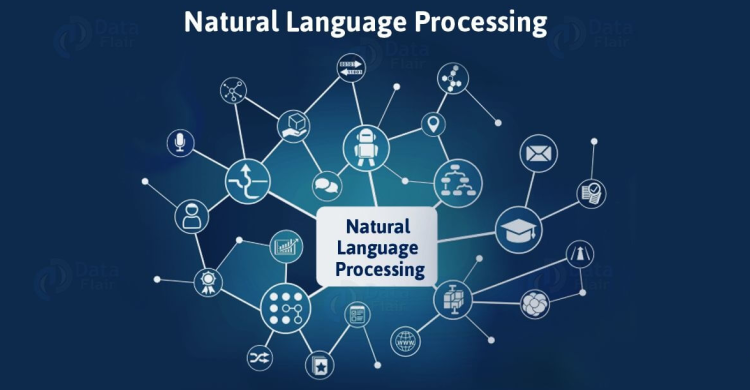 Benefits of NLP
Insight from customers: NLP uses entity analysis to find and label fields within a document like emails, chat, and social media, followed by sentiment analysis. It helps in developing a better understanding of customer opinion and thus finding actionable product and UX insights.
Multimedia and Multilingual support: NLP can be used along with Speech-to-Text API to extract insights from audio conversations, and optical character recognition (OCR) to understand a scanned document.
Extract Important Key Document Entities: It uses custom entity extraction to identify domain-specific entities within documents without manual analysis.
Receipt and Invoice Understanding: Entity extraction identifies common entries on receipts and invoices that help you in understanding the relationships between a request and proof of payment.
Content Classification Relationship Graphs: Help classify documents by common entities and domain-specific customized entities like sports and entertainment.
Why Choose Us?
OZVID Technologies is an NLP service provider that offers self-learning and provides the next-generation application. It helps businesses in understanding multiple languages, contextual nuances, industry-specific terminologies, etc. We have a skilled team who work to create new and innovative Natural Language Processing applications by adding conversational intelligence.