Automation testing services are a tactful move towards delivering more accurate and bug-free outputs and thus, saving the testers time. As a leading automation testing company, we completely understand the customer projects and test them thoroughly to build customers trust. We have good experience in the automation testing services and we deal with a wide segment of industries.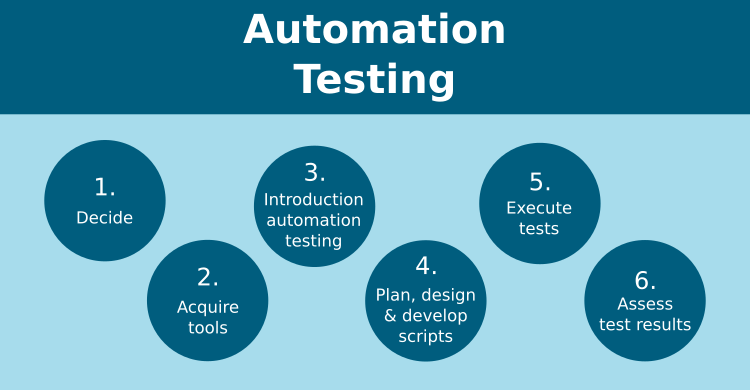 Stay ahead with Automation Testing Services
With a focus on top testing services, we offer the best software testing services as per the client requirements. Not one, but there are hundreds of reasons why automation testing in the best fit to cater to today's business and industry needs.
Reduces design time: Automating the testing process directly reduces the design time by 40% by using pre-automated test scripts.

Reduces maintenance costs: Due to the reusability of the framework across multiple apps, the maintenance costs are reduced.

Better decision making: Availability of comprehensive test reporting allows users to take more accurate and smarter decisions.

More productivity: Enabling the process automation and suite integration in the development stage results in more productive outputs.

Quick & accurate results: As automation testing eliminates the manual testing process and chances of errors, users can receive quick and accurate results with automation testing process.

Rich output reports: Automation testing process offers rich UI based output reports.

Easy to integrate: Going for automation testing offers integrated performance testing capability with functional testing as well.
What makes us different?
We at OZVID Technologies follow a balanced test automation approach to carry out the testing process. Our main focus is on enhancing reusability and ease of maintenance for lower ongoing costs. Our team of testers stays updated with the latest testing trends in order to deliver the top-notch testing services and attain satisfied customers base.