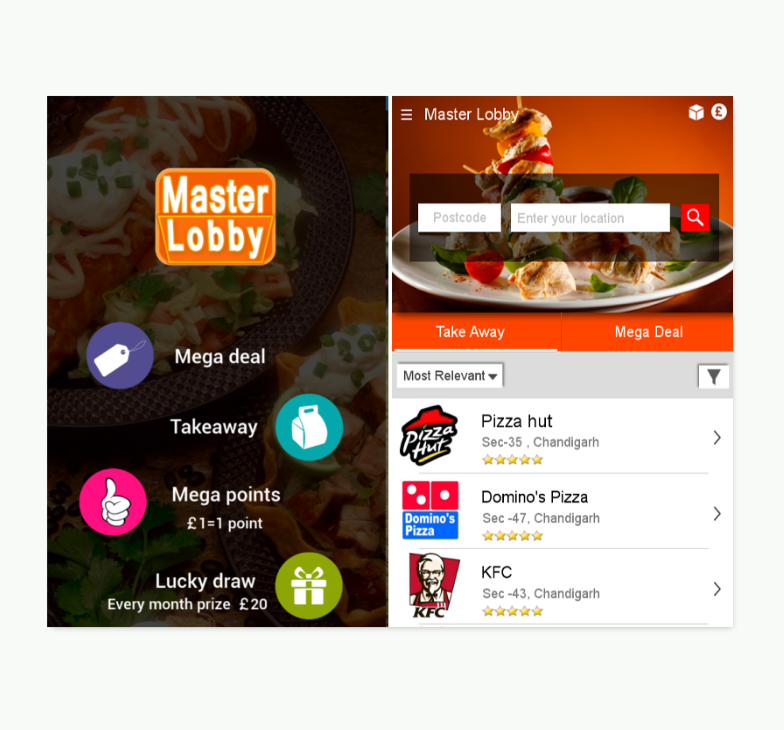 Master Lobby is a fantastic new service which offers a quick and easy way of ordering your favorite cuisine online. By simply entering your post code, various local takeaways will be listed, displaying their full menus and giving you a wide range of choice for delicious dining.
Technology Used : Android, ios, PHP, Web
---
Request Information
Let us better understand your project requirement. Please click on the "REQUEST DEMO" below and one of our experts will contact you to follow-up with further information.