Our Innovation and Commitment to a successful project
Consistency, Quality, Experiences
It is a website cum app that allows the users to connect with their higher self and reveal answers to all the user's queries through a swinging pendulum. The answer is revealed by the pendulum with a Yes, No, Maybe, or unknown. Pocket Pendulum offers pendulum dowsing services that answer all your queries and guide your spiritually. Unleash the true potential and download the app now!
Technologies used: iOS: Swift, Admin panel : PHP, Database : My SQL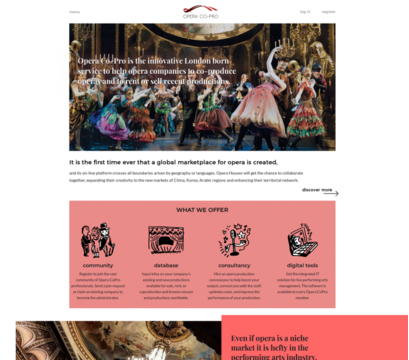 OperaCoPro Website is a B2B marketplace website for Production Companies.
1. It is a marketplace where Opera companies buy/sell and rent productions or launch co-production projects for future projects to find partners to share the production costs.
2. Opera companies can buy/sell/rent or co-produce and they can upload venues.
3. There are "own" venues, that are "owned" by a company, or "temporary" venues, where the company stages a project only for a limited time. The "temporary" venue can be owned by a different company...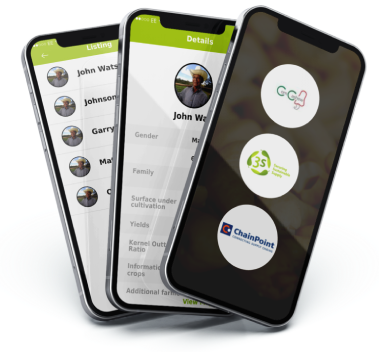 The Project is to designing and developing the scanning Qr code (Android application) which will be used by customers to scan 5 different packages of cashew nuts, coming from 5 different farmers. After scanning the QR codes, the app will show some basic information of the farmer. Application will be only in one language i.e. German and application work in offline mode as well.
Technologies Used: Android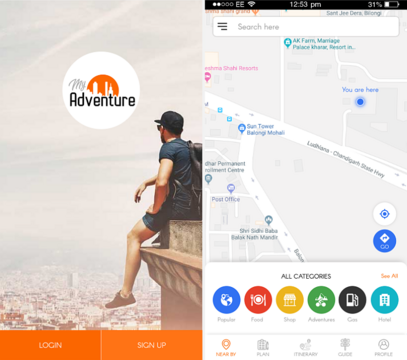 My Adventure is a Travel Navigation app that allow users to find places, activities during journey.
Technology Used: PHP, IOS, jQuery, Bootstrap, Yii2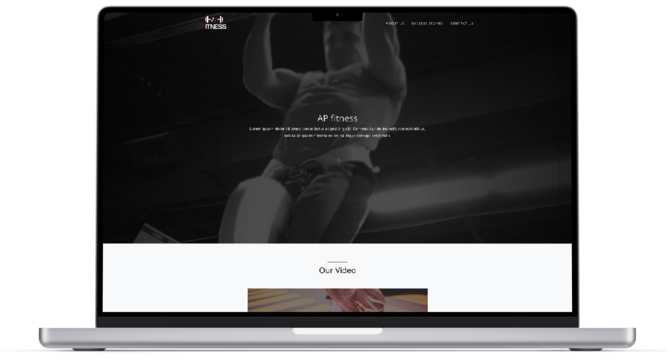 AP fitness is a health and fitness and medical app.
Technology Used: Wordpress, PHP, MySQL, Bootstrap, CSS, jQuery
Links: http://myapfitness.com/
Hauling App that connects truck and van owners with people who need help moving, delivering or hauling on demand.
Technology Used: PHP, Android, IOS, Yii2
The purpose of the app is to allow personal trainers, fitness classes, sports clubs to take classes bookings from their clients, this could be 1 on 1 sessions or group sessions.
Technology Used: Android, iOS, PHP, Yii2 Framework, jQuery, Bootstrap
Links: http://jupiter.ozvid.in/find/
Android: https://play.google.com/store/apps/details?id=com.findyourfit
Rahty is a taxi booking app, Set pickup location (E.g. Home, Office or your current location), Display map, get instant confirmation with ride details, track your cab etc.
Technology Used: Android, ios, Yii2 Framework, PHP, jQuery, Bootstrap, HTML5, CSS
Links: http://rahtyapp.com/
https://itunes.apple.com/us/app/rahty/id1439553402?mt=8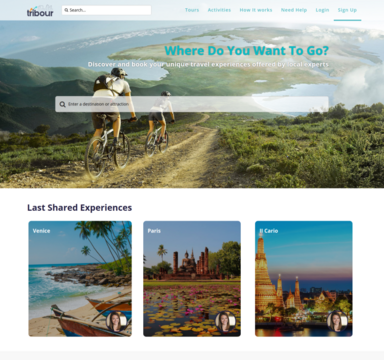 This is the website for "Tour & Travel Guide" which will allow user to search places, book tours & activities, create own collection and grab the best deal with discount etc. Local guide will be able to put places details. Admin will be able to manage all the users and local guide accounts and activities.
Technology Used : PHP, jQuery, Bootstrap, Yii2 Framework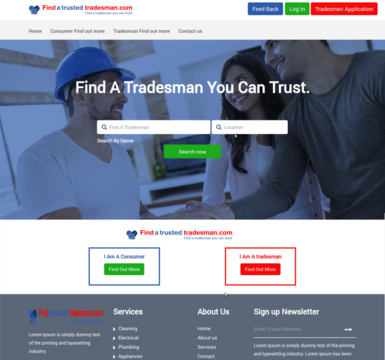 It is a marketplace website that helps you to find the right trade or services.
Technology Used: PHP, jQuery, Bootstrap, Yii Framework, CSS, HTML5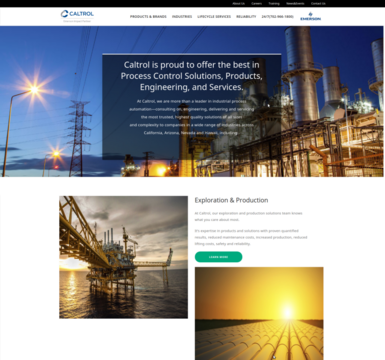 Caltrol is recognized as a leading provider of automation solutions including Valves, Process Control Solutions, Instrumentation, and Reliability. As an Emerson Impact Partner, we provide our customers with world-class technology, superior technical expertise, full lifecycle services, and local inventory to improve performance.
Technology Used: PHP, Wordpress
Get a quote is a service provider where the seller connect with buyer based on the area of need/interest and initiate contact with them. The buyer can post their requirements and the seller will provide the services.
Technology Used: PHP, jQuery, Bootstrap, Yii2 Framework
Links: https://getaquote.co.ke/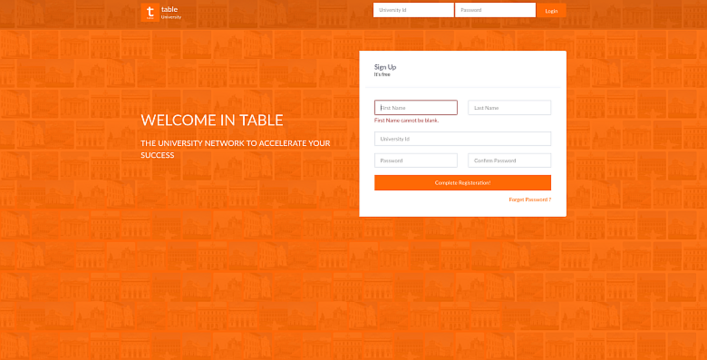 Table University is a "Social platform" that provides access to a specific category of users who can perform certain activities.
There will be following types of users for this platform:
1.Social Module
2.Exam Module
3.University Place/Square Module
4.Event Module
5. Admin Panel (Web based)
Technology Used: PHP, Yii2, jQuery, Bootstrap
OZ Taxi is one of the best taxi booking app with countless drivers helping people to move around the city and enables drivers to make money at their own convenience. This application helps our drivers to manage their business efficiently and earn more. In this app the drivers work whenever they want and earn money on their terms. Drivers will also get easy access to our 24*7 support team to manage the business with ease.
Key Features:
* Driver & Passenger app
* Push Notification
* Price according to the Taxi Meter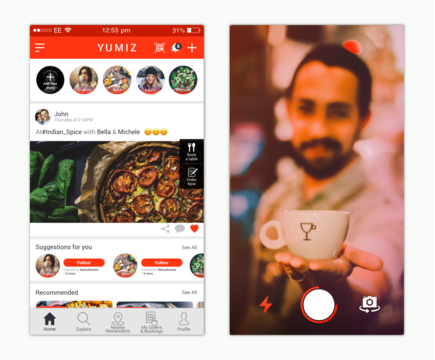 Yumiz is a wonderful app for the users who can share only food pictures, videos and experiences. User can also view the profile off vendors. User will also have the ability to follow the user, like and share post through social media.
Links:
Web: http://jupiter.ozvid.in/yumiz/
Technology Used: PHP, jQuery, Bootstrap, Yii Framework, Android, IOS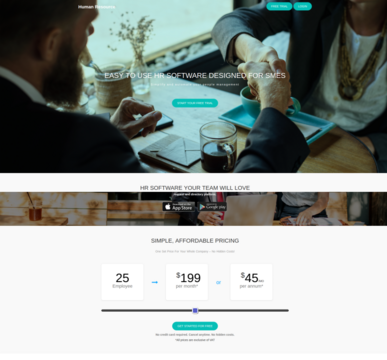 Human Resource is a cloud HR software solution designed to simplify the HR tasks so that you can get out from behind the desk and lead your people. Managing your HR online gives you access to all of your employee documents, staff holiday planner and appraisal management system from wherever you are. It has 5 different affordable plans ($9-$199) from which you can choose your suitable plan.
Key Features:


Easy to Install


Ultimate Data Security


Excellent Customer Support
Technol...
Zing me forever is a combination of dating and matrimonial website. It starts with finding profile, dating and lead to marriage. With the help of advance services life restaurant reservation, verification, date tracking, all cart menu for marriage package and more.
Technology Used: PHP, jQuery, Bootstrap, Yii Framework, Google Maps, CSS, HTML5
Links:
http://jupiter.ozvid.in/zingmeforever/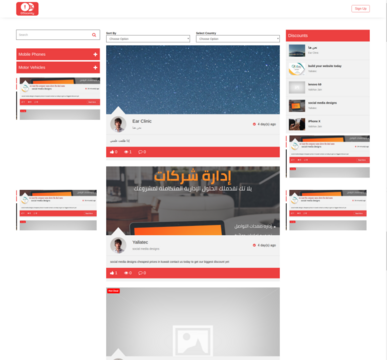 It's a web application which has 2 type of users.
1. User
2. Customer
3. Admin
User has two type paid and free, the company can put their post and offer and the user can check the offer and make comment over it.
Business feed applications will have two interfaces following:
1. Customer Interface:
Customer will have the ability to view discounts on the feed screen and to avail the discount, they need to buy a subscription.

2. Business Interface:
Business will have the ability to add their busin...