Our Innovation and Commitment to a successful project
Consistency, Quality, Experiences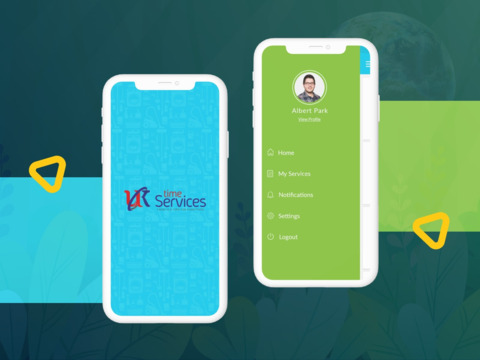 UK Time Services is a marketplace service provider solution that provide services like plumbing, electricians, household handyman and more.
Technology Used: Android, IOS



In this application, events will be created and input through the website and attendees will use the mobile app during and after the event. The mobile app will probably require more than just mobile website capabilities, should need native features.

The website will allow for account creation and login, each account will be able to host multiple events.
Android: https://play.google.com/store/apps/details?id=com.mycaboodleevents&hl=en
Malipo is an intuitive and effective 'Kids Reward Application' which encourages children to do work harder and better for positive things. This tool will allow the children to achieve the rewards and motivates them towards good habits.
Technology Used: Yii2, PHP, iOS,
Links: https://malipo.co.nz/
https://itunes.apple.com/us/app/malipo/id1406273621?ls=1&mt=8
SchoolGo helps both schools and parents track the safety of the students during their school bus trip. We aim to provide the best service that will help the bus driver to be in contact with the school and parents at all times, ensuring the children's safety.
Key Features:
• You will get notification 15 minutes before bus arrival.
• You can track the bus movement, knowing exactly when it will reach the desired destination.
• Get notification when the kids reach the school
• At the end of the school day, you will...
GoGirl is a ride-sharing mobile app designed for females with a number of service types allowing females to select a taxi type on demand or schedule one for later.
Technology Used: jQuery, Bootstrap, PHP, CSS
On-Demand Laundry Mobile Application allows users to book online for laundry services. The customer will be able to book laundry, track the laundry status, fix schedule time and get billing details on the App. The Laundry service provider will be able to manage the service requests.
Technology Used: Android, iOS, jQuery, PHP
Links: http://www.evershine.ae/
https://play.google.com/store/apps/details?id=com.evershine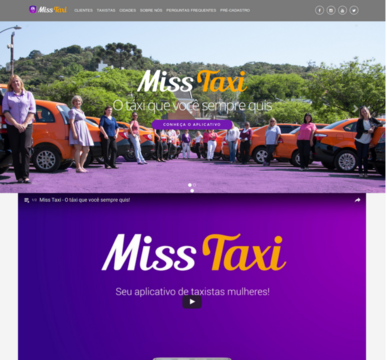 Miss Taxi is a mobile app along with admin panel with exclusively female drivers, but made for
people in general.
Technology Used: Web, PHP, Android, IOS
MillionCoupons.com is a leader in digital coupons. We operate a promotion platform that connects great brands and retailers with consumers through Web, mobile and social channels.
Key Features :
1. Easily find the coupons nearby location
2. Filter the list of coupons of your choice easily
3. Display the location on map
4. Find coupons on other locations also
5. Direct call to contractor for more details
6. Check review and ratings for coupons and add your own reviews
7. share coupon among f...