Our Innovation and Commitment to a successful project
Consistency, Quality, Experiences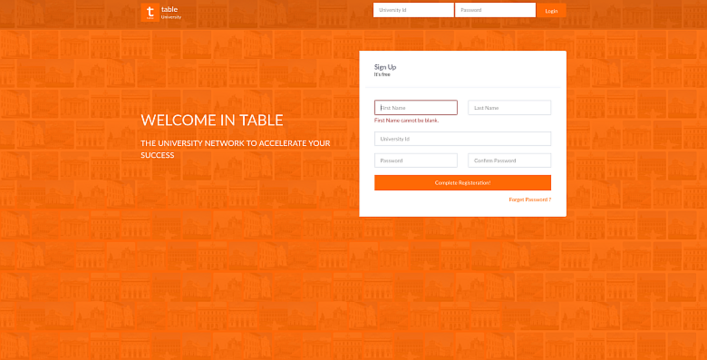 Table University is a "Social platform" that provides access to a specific category of users who can perform certain activities.
There will be following types of users for this platform:
1.Social Module
2.Exam Module
3.University Place/Square Module
4.Event Module
5. Admin Panel (Web based)
Technology Used: PHP, Yii2, jQuery, Bootstrap
OZ Taxi is one of the best taxi booking app with countless drivers helping people to move around the city and enables drivers to make money at their own convenience. This application helps our drivers to manage their business efficiently and earn more. In this app the drivers work whenever they want and earn money on their terms. Drivers will also get easy access to our 24*7 support team to manage the business with ease.
Key Features:
* Driver & Passenger app
* Push Notification
* Price according to the Taxi Meter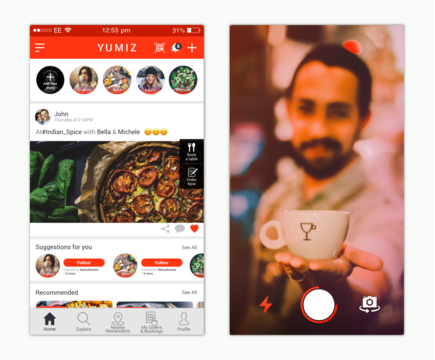 Yumiz is a wonderful app for the users who can share only food pictures, videos and experiences. User can also view the profile off vendors. User will also have the ability to follow the user, like and share post through social media.
Links:
Web: http://jupiter.ozvid.in/yumiz/
Technology Used: PHP, jQuery, Bootstrap, Yii Framework, Android, IOS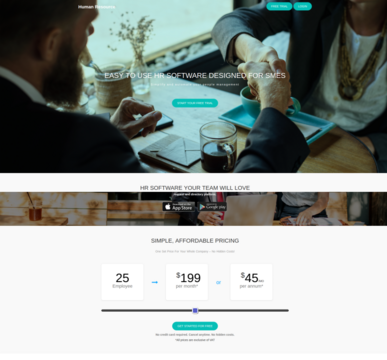 Human Resource is a cloud HR software solution designed to simplify the HR tasks so that you can get out from behind the desk and lead your people. Managing your HR online gives you access to all of your employee documents, staff holiday planner and appraisal management system from wherever you are. It has 5 different affordable plans ($9-$199) from which you can choose your suitable plan.
Key Features:


Easy to Install


Ultimate Data Security


Excellent Customer Support
Technol...
Zing me forever is a combination of dating and matrimonial website. It starts with finding profile, dating and lead to marriage. With the help of advance services life restaurant reservation, verification, date tracking, all cart menu for marriage package and more.
Technology Used: PHP, jQuery, Bootstrap, Yii Framework, Google Maps, CSS, HTML5
Links:
http://jupiter.ozvid.in/zingmeforever/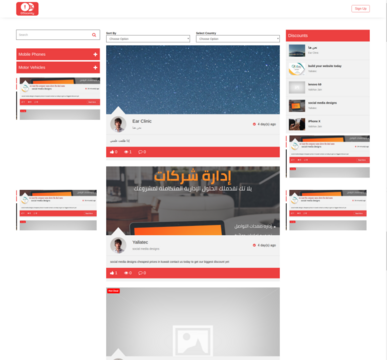 It's a web application which has 2 type of users.
1. User
2. Customer
3. Admin
User has two type paid and free, the company can put their post and offer and the user can check the offer and make comment over it.
Business feed applications will have two interfaces following:
1. Customer Interface:
Customer will have the ability to view discounts on the feed screen and to avail the discount, they need to buy a subscription.

2. Business Interface:
Business will have the ability to add their busin...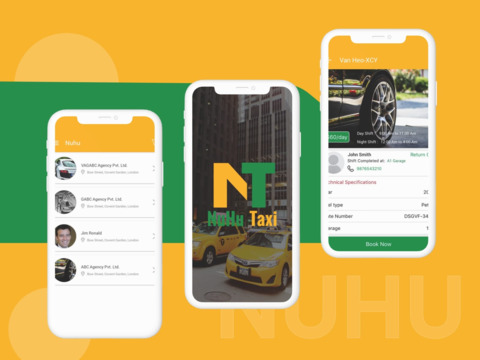 NuHuTaxi is a leasing app for taxi cab drivers. There's no need to go to a base to lease a vehicle anymore. All you do with NuHuTaxi is a book the available car with the tap of a button, and head to work with a fast and reliable vehicle.
Key Features:
Push Notification
Able to view the booking
Subscription plan
Manage Car States (Finish work, Accident, Repairs, Towed, Inspection)
Technology Used: PHP, Android, IOS,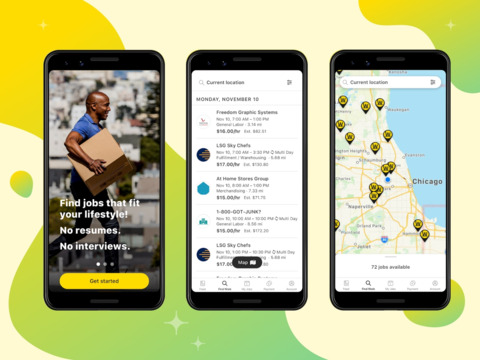 Wonolo is a marketplace for jobs. Here employers will post jobs for multiple categories & subcategories as per there requirement. Job seekers and aspiring candidates can apply for the jobs. Both candidates and employers has to pay a processing fees for either posting a job or apply for a job. Employer will have to provide feedback in terms of ratings and reviews after the completion of the job.
Key Features
Marketplace for jobs
Post jobs for multiple categories and subcategories
Feedback support
<...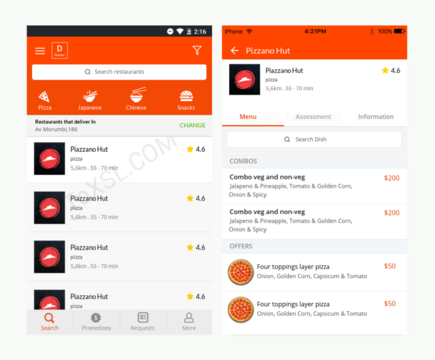 Delivery Food allows customers to discover the best restaurants near them and get the order delivered to them.
Technology Used: Yii2, PHP
MedCheck - Lifelong doctor access **AUDIO or Video Visits** along with Chats & Emails allow our Best & Brightest Doctors (Sexologists, Dermatologists, Gynecologists, Pediatricians, Psychologists, Dieticians and other Specialists) to provide focused care – without your having to leave your home or office. With Video or Phone, our specialists can engage with you to diagnose your issues and provide an effective treatment plan. Your prescription will be available to you by email as well as in your account online and in your app.
UAVLance is the website of its kind geared towards bridging the gap between consumers and businesses in search of drone services, and the UAV pilots and service providers who deliver them. UAVLance allows pilots to bid on jobs, giving consumers the best price possible.
Key Features
Customers can hire a drone
Drone rental portal
Giving drone services to businesses
Enable consumers to seek and buy drones of all makes, models and specifications
Technology Used: jQuery, PH...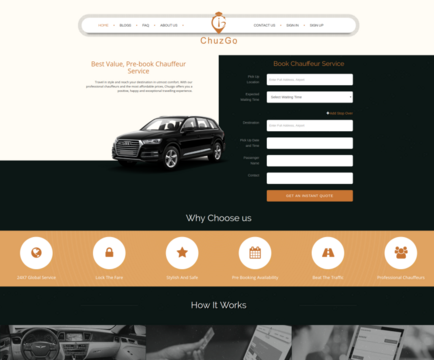 Chuzgo is a unique platform with an innovative idea of having professional chauffeurs to connect with valuable customers. Our efficient online pre-booking system, affordable prices and premium services make Chuzgo the best choice for all your travelling needs. We believe in delivering unmatchable service to our customers through our line of best vehicles and well trained professional chauffeurs.
Chuzgo takes pride in having our chauffeurs not just as drivers but our partners and the commission charged from them is almost three times lower that helps our chauffeurs to compete...
The golden network is an event booking website.
Technology Used: PHP, Web
In this application, events will be created and input through the website and attendees will use the mobile app during and after the event. The mobile app will probably require more than just mobile website capabilities, should need native features.

The website will allow for account creation and login, each account will be able to host multiple events.
Android: https://play.google.com/store/apps/details?id=com.mycaboodleevents&hl=en